If you do a Google image search for the word "overwhelmed" you will get some of the following pictures:
As I started looking at all of the different pictures I realized there was a commonality between almost all of them. Before I tell you what it is…look again. Do you see it?
They're all clutching their head with their hands in some way. And I wondered, why?
One of my favorite classes in college was adolescent psychology. I thought learning about people was so interesting. Why they act and react they way they do. How different events cause us to respond a certain way. If you've read any of my other blog posts (or if you know me at all) you know that I love people. I love talking to them, interacting with them, making up stories about where people are going and why, etc. The coffee shop is one of my favorite places to visit for this very reason. I have a pretty big personality, but there are times when I'm quiet and just sit and observe. (This is however, usually followed by someone who knows me asking me if something is wrong. =) But I love to just watch people and how they act with other people. So when I saw all of these pictures this morning, I wondered…why in times of stress, heartache, and feelings of confusion do we raise our hands to our head.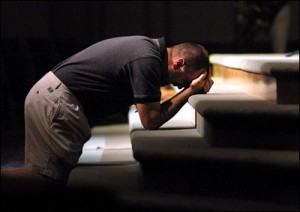 And then I had another thought. How do you pray. (Rhetorical question…hence the period and not a question mark.) A lot of times I pray when I drive. I turn off the radio and just talk to God in my head. But I've visited a church several times recently where at the end of the service they open up the altar (think more of the entire front of church rather than a specific piece of furniture) for people to come up and pray. On their knees. In front of other people. And more often than not, you see the people lowering their head into their hands and what I can only assume is just unloading on God. Looking for forgiveness, seeking answers, asking for direction…it's the point at which you just can't carry it anymore and you just let it go.
The last week in the world has been a rough one. Our nation was attacked when two bombs were unleashed in Boston at the end of the finish line of the Boston marathon. Our memories of September 11 were pricked, though the number casualties of this day were far less. Too soon, too close to home, at an event that effectively affected all of us. I challenge you to find someone that didn't know someone who was in Boston that day at event that draws from literally around the world. But it didn't stop there. It seemed like every time I turned around there was more bad news. Heart attacks, lawsuits, chemo treatments, divorce, alcoholism, flood warnings, flat tires, stressful situations, DUIs, difficult decisions, eating disorders, parking tickets, a major metropolitan city on lockdown, a terrorist found down the street from where my cousin lives, personal misunderstandings…seriously, these were the events I found out about in the last week. I was talking about this with a good friend and very exasperated asked "What is going on?"
Have questions. Need answers.
Have struggles. Need relief.
When I don't understand, when I'm looking for answers and I can't find them, this is what I know…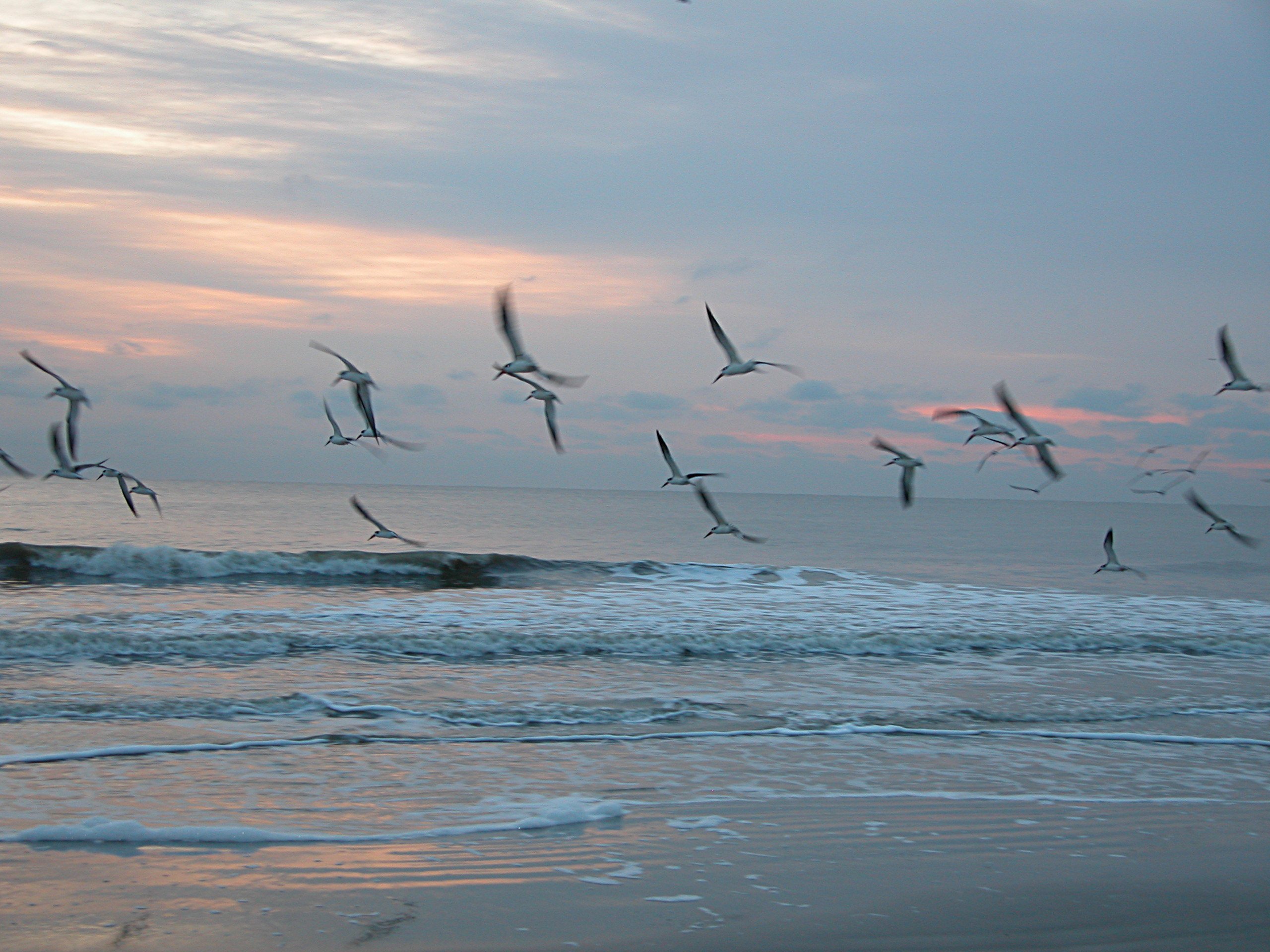 God's in control. Nothing can separate us from His love. And He's not going anywhere.
Look in
the
book. After Moses had died, Joshua and the Israelites were supposed to cross the Jordan River into the land God was going to give to them. After giving Joshua instructions as to go about doing this, God reminded him, "Have I not commanded you? Be strong and courageous. Do not be afraid; do not be discouraged, for the LORD your God will be with you wherever you go." (Joshua 1) Not only that, but God reminds us that worrying doesn't get us anywhere. The birds don't sow, reap, or gather up storehouses of supplies, and yet God provides for them. And how much more valuable to God are we than the birds? "Take therefore no thought for the morrow; for the morrow shall take though for the things of itself. Sufficient unto the day is the evil thereof."(Matthew 6) God gives us one day at a time…we don't need to try and take on any more than that at once. When Paul wrote to the Romans he reminded that what we will endure and struggle with here on earth isn't even worthy to be compared to the glory that will be revealed in us. "And we know that all things work together for good to them that love God, to them who are the called according to his purpose...For I am persuaded, that neither death, nor life, nor angels, nor principalities, nor powers, nor things present, nor things to come, nor height, nor depth, nor any other creature, shall be able to separate us from the love of God, which is in Christ Jesus our Lord." (Romans 8)
"Do you not know? Have you not heard? The LORD is the everlasting God, the Creator of the ends of the earth. He will not grow tried or weary, and his understanding no one can fathom. He gives strength to the weary and increases the power of the weak. Even youths grow tired and weary, and young men stumble and fall; but those who hope in the LORD will renew their strength. They will soar on wings like eagles; they will run and not grow weary, they will walk and not be faint." (Isaiah 40)
God won't allow more to come into our life than we can handle.
This is extremely personal to me. There have been times where I truly do not understand "why." Why is this happening. And many times…why me. Why does it have to be me? Why not someone else. Can't it be someone else? But with the difficulties, struggles, and hardships also comes the comfort. "There hath no temptation taken you but such as is common to man: but God is faithful, who will not suffer you to be tempted above that ye are able; but will with the temptation also make a way to escape, that ye may be able to bear it." (1 Corinthians 10) God is not the
source
of the pain/sorrow/difficulties. But He does allow those things to come into your life because they will serve His greater plan. He is the
solution
. If God allows you to come to it, He'll bring you through it. He'll provide a way out.
I don't like to make my blog posts preachy or shove God in anyone's face (and I do apologize if this one happened to come off that way), but I do like to keep them honest. Because sometimes we just want someone to understand and empathize with us. About our relationships, about our health, about our lifestyles, about God, about our decisions, about our struggles and about our life. And this is me. I don't have all the answers. Not trying to pretend that I do. And the questions? I'll still keep asking. But I know where to start looking for answers…or at least find some relief from some of the questions.
One day at a time. A work in progress. I'm just me.